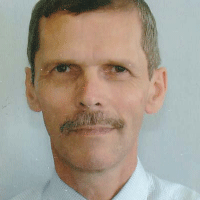 Dr. Ian Clarke is the founder and Chairman of International Medical Group (IMG); a Private healthcare organization in Uganda encompassing a one hundred and ten bed hospital, an HMO, a Health Science University, a non-profit foundation and a network of Primary care clinics.
IMG has been built from the ground up, having been started as a clinic fifteen years ago, to its present day level as the leading private healthcare provider in Uganda, employing eight hundred staff. The emphasis of IMG has been to build capacity among Ugandans and International Health Science University is a manifestation of this vision. Currently, there are one thousand students (and growing) being trained in the fields of Nursing, Health Management and Public Health and this is set to grow further within the next two years, with the addition of a medical school and clinical officer training courses.
Dr. Ian Clarke is a naturalized Ugandan who first came to Uganda as a medical Missionary and has been resident in the country for the past twenty three years. He has made history as the first white elected politician in Uganda. He is the Mayor of Makindye Division Urban Council (Kampala).
Dr. Clarke is an author of two books, "The Man with the Key has gone" and "How Deep is this Pothole". He is also a weekly columnist with the Ugandan newspaper Sunday Vision.